Desitnations: Eastern Himachal
Activities: Campfire, Natural rock climbing, Rappelling, River crossing, Knowledge sharing about adventure activities, Camp Setting etc.
Difficulty:

Comfort:

Exclusivity:

An alternate destination, road less traveled, ancient temples, myths and legends, unimaginable nature, soaring mountains, redefining beliefs of life and feeling strong... if you can relate to any of these descriptions... then we are sure you can definitely relate with Himachal.
Nestled in the Himalayas, Himachal Pradesh is blessed with some of the most spectacular landscapes, ancient trails and culture. Snow capped peaks, lush green valleys, deep gorges, glaciers and icy river streams, Himachal is indeed a promised land for any trekking enthusiast.
This trip is to rejuvenate your soul and we promise to take you as closer to nature as you were as a kid.
( Two itineraries (7 day and 10 day) to suit your vacation plans with options to start on any date in the month on May and a bang for your buck, this trip is designed to be ignored by anyone but you !!! )

Discover : a different India through the eyes of an unprecedented Community

Discuss : Global Sensibilities and network for serious fun Explore Lifestyles, understand Alternatives

Express : ADVENTURE in all dimensions of life

Itinerary Map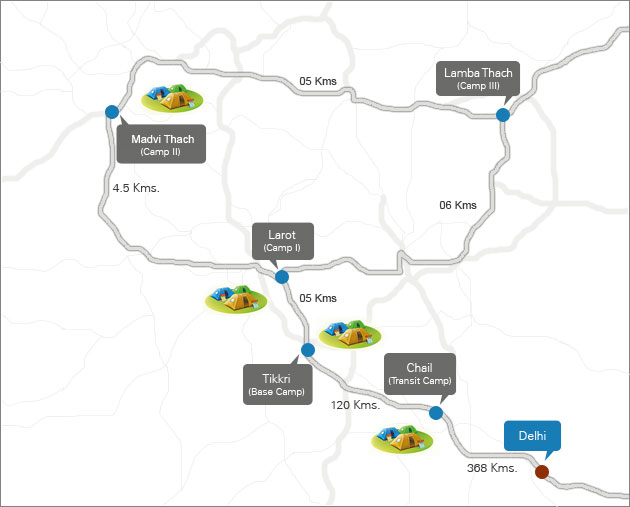 Note:-
A national level exciting trekking program comprising of adventure activities like natural rock climbing, repelling, campfire and much more. The program will start from 1st May 2011 till first week of June 2011.